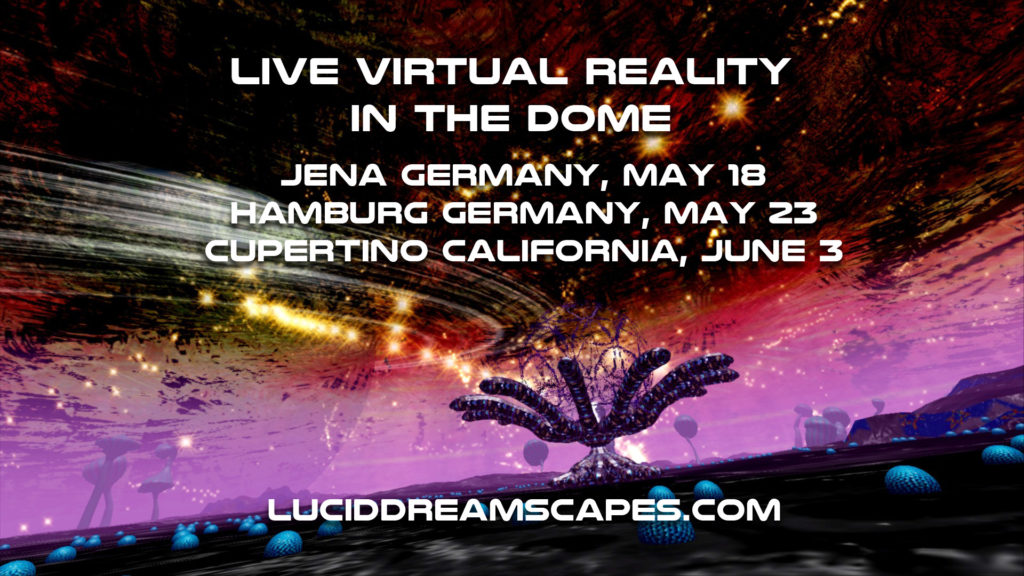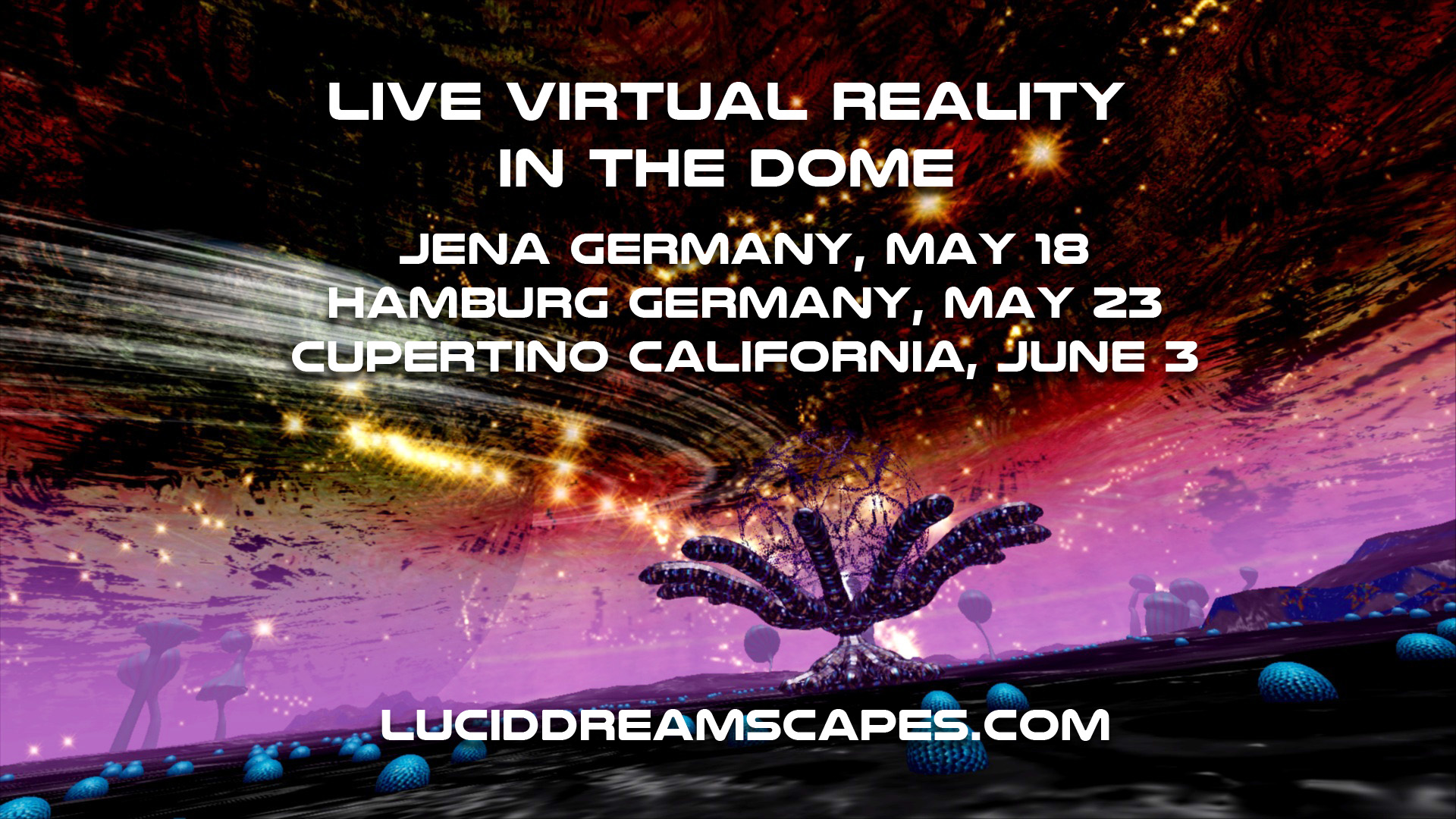 Get immersed in live improvised virtual realities!
I'm getting ready to perform at the Jena Fulldome Festival in Jena, Germany on May 18.
The following week, I'll be performing in the newly renovated Planetarium Hamburg on May 23.
And in June, I return to De Anza College in Cupertino, California for show in their planetarium on June 3.