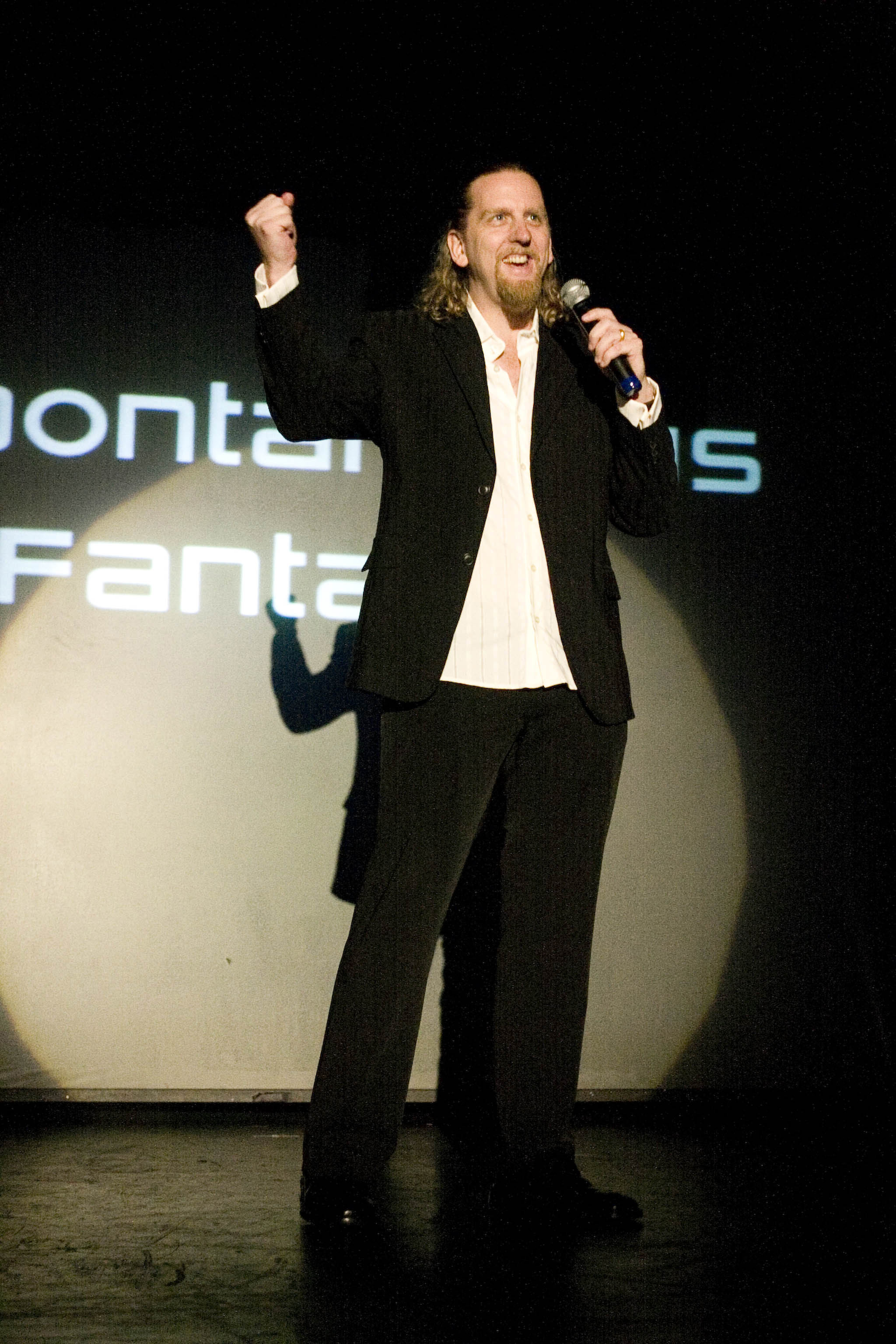 Audiences are thrilled
with Lucid Dreamscapes!
(formerly known as Spontaneous Fantasia)
"INDESCRIBABLY DELICIOUS" (more…)
— Los Angeles Times
"J-Walt is an artistic genius! … Do not miss it!" (more…)
— Toshi Komatsu, Fujitsu Planetarium
"Spontaneous Fantasia was a mind-bending journey that left the theater speechless." (more…)
— Kyle Sater, Adler Planetarium
"…a head-spinning good time." (more…)
— L.A. Weekly
"It's an endlessly swirling fantasy that moves with beauty and wonder from the universal to the specific." (more…)
—Glendale News Press
"J-Walt's shows are mind-blowing." (more…)
— Travis Rector, UAA
"Most of the after-show feedback was 'WOW, what a great experience!'" (more…)
— Bonnie Fung, Macao Science Center
"…well worth seeing for those who enjoy that which lies outside of the proverbial box."(more…)
— Los Angeles Journal
"J-Walt writes the software, composes all the music and invents complex techniques to render breathtaking virtual vistas right before your eyes." (more…)
— Glendale News Press
"…somehow [J-Walt] manages to move entire universes." (more…)
— Backstage West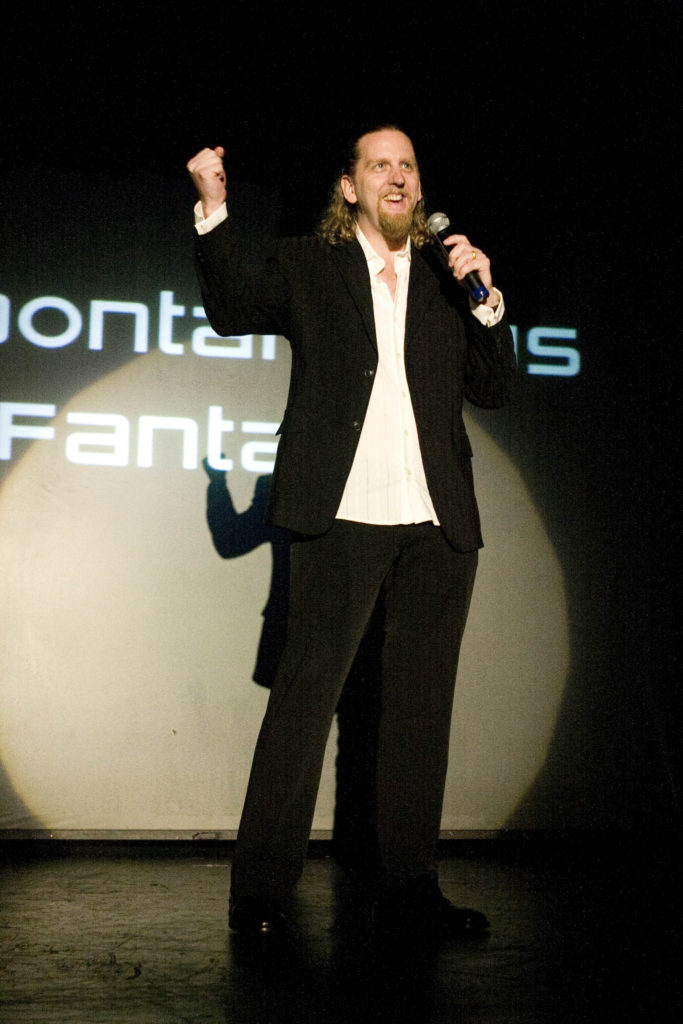 ---
Testimonials

"J-Walt is an artistic genius! A composer, a programmer, a graphic designer, a world traveler—his Lucid Dreamscapes shows are one-of-a-kind events, meant to be experienced as a feast for the eyes, ears, and mind. No one else on the planet does what he does, creating three-dimensional worlds in realtime and then expertly flying around and through them. Watching this performance in the dome theater immerses us all in the experience, and lets us share in his fantastic imagination. Do not miss it!"
– Toshi Komatsu, Director of the Fujitsu Planetarium, De Anza College
"Spontaneous Fantasia was a mind-bending journey that left the theater speechless. In the words of some audience members: "Bring Spontaneous Fantasia back! It was outrageously good!" and Spontaneous Fantasia was "just spectacular." J-Walt's performance seamlessly blends music, full-dome visual effects, and live music into an unforgettable experience–highly recommended."
-Kyle Sater, Public Program Development, Adler Planetarium
"J-Walt's shows are mind-blowing.  The fact that the visuals are being created in real time makes it all that more impressive.  It is unlike any other experience we've had in our planetarium."
-Travis Rector, University of Alaska Anchorage
You should go see Spontaneous Fantasia when it comes to your vicinity. It's aptly named as it has the synchronization to music that made Disney's Fantasia so distinctive and it is truly spontaneous as J-Walt creates key moments of his animation live, so no two shows are the same. It's all mesmerizing, invigorating, stimulating. His abstract shapes have a meaning and purpose, and always engage the audience. The show is able to keep the interest by having dancing characters the audience helped create, and getting colorful three-dimensional shapes to cavort and travel through fantasy space-scapes, and recreating the creation. The images engulf the audience when projected on a planetarium dome. I had high expectations and this show exceeded them. It will stay with me for a long time.
-Steve Segal, Animator/Filmmaker
"Spontaneous Fantasia came to Macao at the world's highest resolution 3D planetarium for the first time. It was a success both in terms of audience's reaction and the number of audience visited the show. Incorporating animation and music, the audience was led to the amazing virtual world through the live 'guitar' performance by J-Walt who brought everything alive. Most of the after-show feedback was 'WOW, what a great experience!' "
-Bonnie Fung, Macao Science Center
"In Amsterdam we had the pleasure to host the Spontaneous Fantasia shows during two totally sold out Museumnights. Normally we introduce our public to astronomy in the dome with our "Spacetrip" program.  J-Walt added another dimension to this concept. The audience saw alien landscapes being created before there eyes and where baffled by J-Walt's creative mind. An experience like the public was in his head somehow, with the images of that mind projected on the dome. At the planetarium we can scientifically travel through space and discover new dimensions but J-Walt does this in an artistic way. Truly a most exhilarating experience!"
– Milo Grootjen, Director, Amsterdam Planetarium
"We were thrilled to bring Spontaneous Fantasia to Boston.  J-Walt's visions of dancing fantasy characters and evolving mini universes are mesmerizing beyond words!  Our audiences loved the performance – you could tell by the plethora of questions they had for J-Walt after the show – and many left telling us what an amazing experience it was."
– Dani LeBlanc, Boston Museum of Science
J-Walt has performed on three separate occasions here in Baton Rouge and I hope he returns in the near future.  As director of a major planetarium located in an Art & Science Museum, J-Walt's artistic performances choreographed with both live and pre-recorded music have exceeded audience expectations.  His performances have been interactive and educational, but most importantly J-Walt is a pleasure to work with.
– Jon Elvert, Pennington Planetarium Director, Louisiana Art & Science Museum
"I have seen Spontaneous Fantasia three times and have enjoyed the show every time. I had J-Walt come to the school where I teach Theater Arts. We presented the production as an all school presentation. The students really enjoyed the performance. You get lost in the art and the music and you enter a new world for about an hour or so. The students learn something new about the arts, that it can be contemporary and not be old fogey. We need to reach students about the Arts. We are losing so much in this country about all forms of Art and J-Walt is helping to bring it back to the masses."
– Jordana Lawrence, Teacher, Bishop Diego Garcia High School
"J-Walt presented his Spontaneous Fantasia show at our 2010 California Art Education State Conference in San Jose and it was extraordinary!  The response was overwhelmingly positive and uplifting, an exciting presentation that should not be missed. I have also had the opportunity to attend J-Walt shows at the National Art Education Association National Convention and at the Glendale College presentations and noted that the audience response was the same. It is unique and wonderful."
– Donna Banning, Conference Manager, California Art Eduction Association
---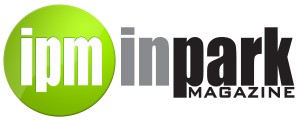 Oct 22, 2013
Spontaneous Fantasia at the Fujitsu Planetarium
By Joe Kleiman, InPark News Editor
Over the years, I have witnessed many performances on the dome of an artistic nature – from the pre-rendered, such as Dome Fest, Jena, and SonicVision to live presentations, like Laserium, Laser Fantasy, and the work of SAT and IAIA. But there was something unique about Spontaneous Fantasia, the brainchild of Oscar winning artist J-Walt. Instead of sitting at a console in the back or the front of the room, staring at a monitor, he appeared in the middle of the planetarium, joining us, the audience. His monitor was the very dome canvas upon which we enjoyed his ever-changing visualizations.
J-Walt didn't sit. He stood, like a rock star center stage with his "anitar," a guitar for animation, slung over his shoulders. On one end, a touchpad for drawing. On the other, a joystick for movement. Between the two, an interface to a mixing board. He began by asking for simple shapes. He drew these shapes as the heads of two-dimensional stick figures. Then they began to dance and rotate in 3D over an ever-changing background. At another point, giant floating sculptures resembling abstract candelabras and chandeliers floated above us, their arms growing longer and in new directions with each passing moment. And as colored rings flowed over the screen, yet more rings flew from the sky, as J-Walt threw glowing wristbands into the audience. We then all waved them above our heads, becoming one with the show and extending the imagery beyond the screen.
In his masterpiece of the night, J-Walt took us to a planet in his imagination, creating mountains and oceans, populating it with trees and wildlife, and giant Olmec heads suspended in the night sky upon serpent's tails. That's how it appeared to me, but the visuals are so complex and abstract that they can be interpreted in many ways.
After the show, I asked J-WALT if he was using pre-rendered background with live animation. The answer was no. Everything he was animating – foreground and background – was being rendered live. J-Walt performs his amazing show both flat in 3D…and in Sky-Skan digital fulldome theaters.
May 22,  2007
Spontaneous Fantasia
By Martin Hernandez
With a title that proffers a less-than-subtle nod to another innovative work of animation, artist and composer J-Walt Adamczyk blends computer technology, visual imagery and music into a head-spinning good time. Armed with self-designed software, a computer touchpad, color controls and a joystick, Adamczyk sketches abstract images and shapes in real time that are projected on a domed planetarium ceiling as we just lie back and enjoy. Accompanied by his own and others' compositions, Adamczyk takes us on a trip — sans LSD — through playfully psychedelic virtual worlds. "Autocosm 2007" starts with color-shifting, almost 3-D tubular shapes that Adamczyk has us swoop around as if on a helicopter ride, so as to view their many angles and textures. In "Nocturnes," Adamczyk's doodle of one line morphs, kaleidoscope-like, into multiples of itself to shape-shift from apparent deep-sea creatures to a plethora of ethereal compositions. "Autocosm: Gardens of Thuban" starts with a sunrise, as pod-shaped objects pop out of a desolate landscape and create a cosmic forest that, as Adamczyk moves the joystick for us to zoom over his cosmic creations, reminds one of those 1950s artist renderings of what other planets looked like once our rocket ships had landed.
January 9, 2008
Spontaneous Fantasia Where the stars are the stars
by Ed Rampell
Even the seating for Spontaneous Fantasia is unique as I've heard of "stadium seating," but this innovative production features what could be called "planetarium seating," with the seats completely recline so one has the sensation of stargazing. This is only appropriate as Spontaneous Fantasia takes place at Glendale Community College Planetarium, presenting what may very well be a new art medium that's simply out of this world.
J-Walt Adamczyk uses computer software to combine abstract imagery, performance art and recorded music composed by Pachelbel, Adamczyk, and others. The graphic forms are projected overhead on the planetarium's dome, as the shapes swish, zoom and soar to the music. The software allows Adamczyk to create on his feet and on the spur of the moment, as the mood moves him during an approximately hour-long show that culminates with a Q&A with the maestro after each live show.
Adamczyk, who won a Technical Oscar for creating a "real-time pre-visualization system" is a visionary who calls his graphic ballet of form, movement and sound "performance animation." While some may find the imagery and music to be monotonous, others may see in Adamczyk's innovative aural light show the seeds of a brand new art and form of expression that takes Impressionism, Abstract Art and more into the 21st century realm of computerization. Think action painter Jackson Pollack and Moog synthesizer pioneer Wendy/Walter Carlos on Purple Owsley.
In its title and technique Adamczyk's Spontaneous Fantasia pays homage to that other Walt and animation innovator, Walt Disney. In the best of the cartoon tradition, this live performance is, to coin a phrase, "sponTOONeous," and well worth seeing for those who enjoy that which lies outside of the proverbial box.
January 16, 2008
Spontaneous Fantasia
By Wenzel Jones
Save for the dentist's office, I'm always thrilled to be asked to lie back in a comfortable, completely reclining chair, and even more so when I'm asked to behold wondrous things. J-Walt Adamczyk offers us exactly this in his hourlong presentation of five 3-D pieces created live on computer by the artist in the techno-exotic confines of a planetarium. (Program sample: "I employ a lot of graphic algorithms, as you might expect….") The first, "Autocosm 2007," is a sort of primer: linear shapes, some of which come to resemble ties you've given your father, that keep thrusting into space and revolving to get you used to the experience.
The objects take on seemingly monumental proportions and — save for the times when your point of view is of one falling backward, yielding the slightest sense of nausea — it's a perfect introduction. The large tree, with its aggressively propagating mushrooms beneath, is not the first nod to Disney's Fantasia. There follows a piece, "Nocturnes," that gives one an appreciation of life at the luminescent, unicellular level of existence (with brain and eyes, of course). Watching the massive yet ethereal forms of the chandeliers/coat racks/Thonet bentwood creations evolve is sublimely relaxing.
But don't fall asleep. "Autocosm: Gardens of Thuban" is an exploration of a planet populated largely by what appears to be fruiting mold spores. Some forms are delightfully phallic, others more like malevolent hydras. The best part is that, after you've watched these shapes burst forth, the perspective changes, and you're viewing the whole thing as if from a helicopter, and all looks exactly as it should. One remembers the birth of the woody trumpets, the sketching and placing of the mountains, the trip beneath the arch of weenies.
"Pachelbel's Canon" is performed by silk scarves impersonating goldfish swimming among the clouds, and it captivates with its relative simplicity. "Color Organ" is spectacular in a rather show-offy sort of way, not unlike a spirograph discovering hallucinogens. When one glances at the artist quietly creating this visual splendor, he appears to be hardly moving, yet somehow he manages to move entire universes.
December 27, 2007
INDESCRIBABLY DELICIOUS
2006 technical Oscar-winner J-Walt Adamczyk says his art is almost like puppetry, but really his "Spontaneous Fantasia" is beyond words. Animated trippy landscapes, gestural shapes moving through 3-D graphic spaces — oh, just go.

July 9, 2007
'Spontaneous Fantasia' offers 3-D animation in real time
J-Walt Adamczyk brings drawing and animation into the realm of performance.
By Lynne Heffley, Los Angeles Times Staff Writer
J-Walt Adamczyk stands in front of audiences like a symphony conductor, but this graphic and animation designer wields a pen, not a baton. Adamczyk creates paintings and sculptures on a computer pad, projecting 3-D images in a "Spontaneous Fantasia" of alien landscapes, strange oceanic ballets, surreal gardens, psychedelic swirls.
A theatrical audience-immersive experience for dome venues, "Spontaneous Fantasia" can be seen Friday and Saturday at the Glendale Community College Planetarium, where it runs through Sept. 1.
" 'Spontaneous Fantasia' is my name for bringing drawing and animation into the realm of performance," says Adamczyk, who designed the software for his show.
"The interface is a drawing tablet. I act a little as a painter, sometimes as a puppeteer, sometimes as a sculptor, sculpting a virtual 3-D environment."
As the images are projected, they often seem to revolve around audiences, who watch the show from reclining seats. Adamczyk's subjects, many set to his own electronic music, can be free-form, painterly or science fiction-ish; some begin as simple strokes, like sumi-e paintings. These can evolve into organic shapes resembling sea creatures, plants or alien life-forms.
For the high-tech immersive effect he wanted, Adamczyk designed a real-time video system. He worked with Sky-Skan Inc., which creates star show presentations for planetariums, using multiple projectors.
A CalArts grad and an innovator of technology for computer-generated imagery, Adamczyk has designed and produced real-time animation and interactive attractions for theme parks and entertainment centers for Disney, Sony and Universal Studios. In 2006, he and two colleagues received a technical Academy Award for the creation of the Aerohead motion control camera and J-Viz Pre-Visualization technology, which allow filmmakers to view virtual sets as actors perform scenes against a green screen.
He began performing his live shows in 2003. The common thread in all of his projects is real-time animation, Adamczyk says.
"It's always been fun and exciting for me, but most of that fun happens in studio. I really wanted to share more of the excitement of the discovery and exploration and improvisation that can happen in animation."


Summer 2008
excerpt from Rock 'n' Roll and Expanded Cinema in L.A. by David E. James: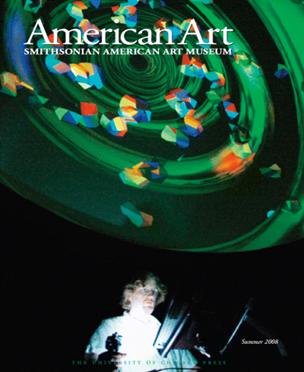 …in late August 2007 John "J-Walt" Adamczyk inaugurated his Spontaneous Fantasia events in Glendale Community College's new all-digital planetarium.  Using six projectors each linked to a computer, Adamczyk draws with a light stick on a pad, spontaneously creating real-time audiovisual "full dome" compositions. Within the dome, the forms — some organic, some cosmological, some architectural — interpenetrate and swim inside and behind each other, so that their three-dimensional rotation gives the illusion of solid light floating in space. His longest piece, Autocosm: Gardens of Thuban, is a creation myth, beginning with a sun rising over a desert plain, on which the most bizarre forms of plants –combinations of Joshua trees and watermelons– spontaneously grow. As we travel though this science-fiction jungle, the plants become more bizarre, coupling with each other and eventually producing their fruit, little suns that spin deliriously into the heavens.
I've never tried soaking in a sensory deprivation tank, but from what I understand, it transports your mind to a place free of the daily stresses of life. The lightless, soundproof isolation chamber in which subjects float in salt water at skin temperature puts the body in a deeply relaxed state. Researchers have found isolation tanks ideal for treating health problems like anxiety, chronic pain, insomnia and jet lag.
That kind of experience is the closest thing I can think of to describe what I felt while watching J-Walt's new show, "The Omnicentric Universe: A Spontaneous Fantasia." Taking place the last Saturday of every month this summer at GCC's Planetarium, it's a mind-bending artistic invention that raises you to a higher consciousness without using expensive tanks or psychoactive drugs. You simply wait for the seats in the theater to recline, and the images do the rest.
Created in real time by the one-man orchestra that is J-Walt, "Spontaneous Fantasia" is the term he uses to describe his live 3-D computer animation performances. J-Walt draws with his left hand while manipulating myriad wireless joystick controls to "fly through space" with his right hand. The objects, scenes and figures are created on the spot and then manipulated in a slightly different way every single time through each song.
J-Walt writes the software, composes all the music and invents complex techniques to render breathtaking virtual vistas right before your eyes.
His new show starts with a cute number called "Rain Dance" and ends with a freestyle finale, but the bulk of the night is taken up by "The Omnicentric Universe." It's an endlessly swirling fantasy that moves with beauty and wonder from the universal to the specific.
The hypnotic images start with vast expanses of outer space populated with billions of stars and whatever is orbiting nearby. A group of ever-evolving organisms travel through the universe in search of the ideal home to create a new world from scratch. What begins as an incredibly expansive journey ends on a close-up of a single life form newly planted and swaying in the breeze on some distant magical planet.
What feels like your entire existence flashing before your eyes is actually around 30 minutes, but when you come out of it, all your brain can handle is the less impressive glowing rings bouncing around in a quick little closing number by J-Walt called "Finale." But the important work has already been finished, your brain transported to the ends of the known universe and back all in a short trip to the planetarium.