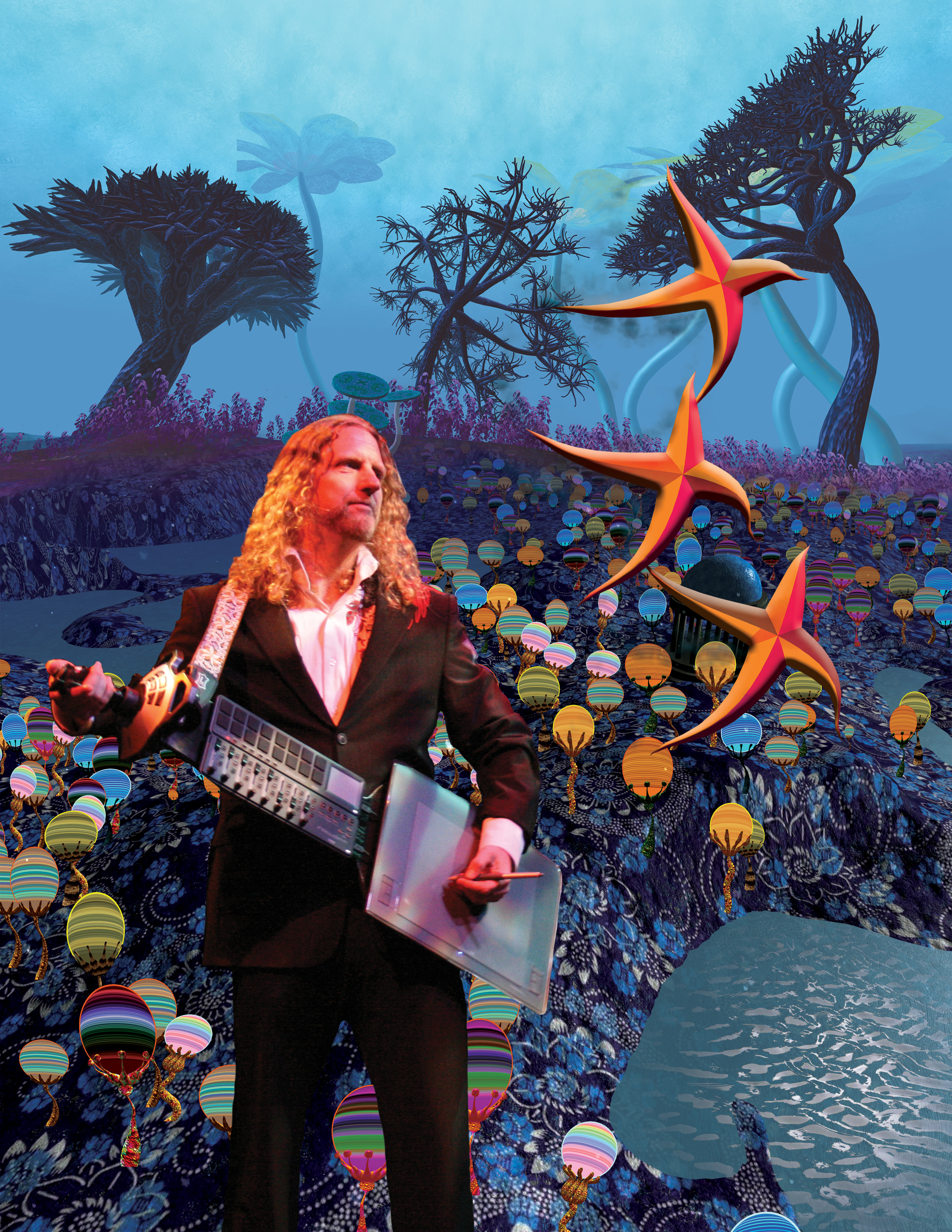 Lucid Dreamscapes are fantastic worlds and magical creations, brought to life with the stroke of a wand. They are ways of experiencing amazing new worlds, of embracing a fluid reality that slips in and out of existence. Realities that transform and metaphorm. Multimedia wizard J-Walt creates art and music which does all that and more. He creates adventures of the mind that he invites you to explore. He has created technology to share his visions with the world. He is the "Movie Director of Dreams", taking control to shape them, and then letting them go to take on lives of their own.
Have you ever controlled your own dreams? Lucid Dreaming is the act of being aware and taking control of your dream while you are in it. It is a way of tapping into your own power to imagine worlds that are both within you and around you. J-Walt has tapped into his own lucid dreams and presents mind-blowing audiovisual odysseys that have to be seen to be believed!
You are invited to enter J-Walt's live musical visual experiences. He utilizes the latest in interactive computer graphics techniques to bring paintings to life. The result is an improvised real-time immersive animated movie that unfolds before an audience. This artwork incorporates elements of animation, theater, dance, painting, sculpture, music, architecture, and interactive art.
J-Walt has long been creating live fantastic visions with his Spontaneous Fantasia performances. Now he takes a step deeper into his creations of could-be worlds. Part science-fiction, part fantasy, J-Walt's Lucid Dreamscapes brings us visions of possible futures and alternate realities.
Background about J-Walt
J-Walt has been at the forefront of interactive entertainment for decades. Here's J-Walt's CV.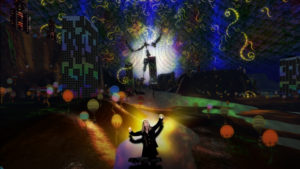 Stay informed…
Join our mailing list to get timely announcements of announcements and events!